DRM server - solution for the Author rights protection - full track downloads
01.01.2009
MicroMedia has developed and operates the Music download shops for several biggest providers in the Czech Republic: Vodafone Music Store, Nokia Music Store and very popular "I-Legalne.cz".
The target was to meet the requirements of the Music Publishers to prevent the violation of the Author rights and to protect the full tracks downloaded from the mobile shops.
Our solution does contain the DRM (Digital Rights Management) server that represents the technology to protect the Author rights. Our solution enables to download and play the demo and prevent further distribution of downloaded paid content. Our system is connected to the central music warehouse (Visual Connection) and the on-line solution (EtNetera).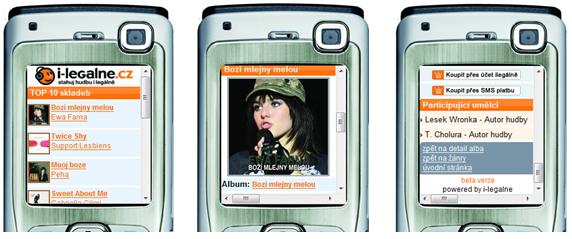 WAP: http://wap.micromedia.cz/ilegalne